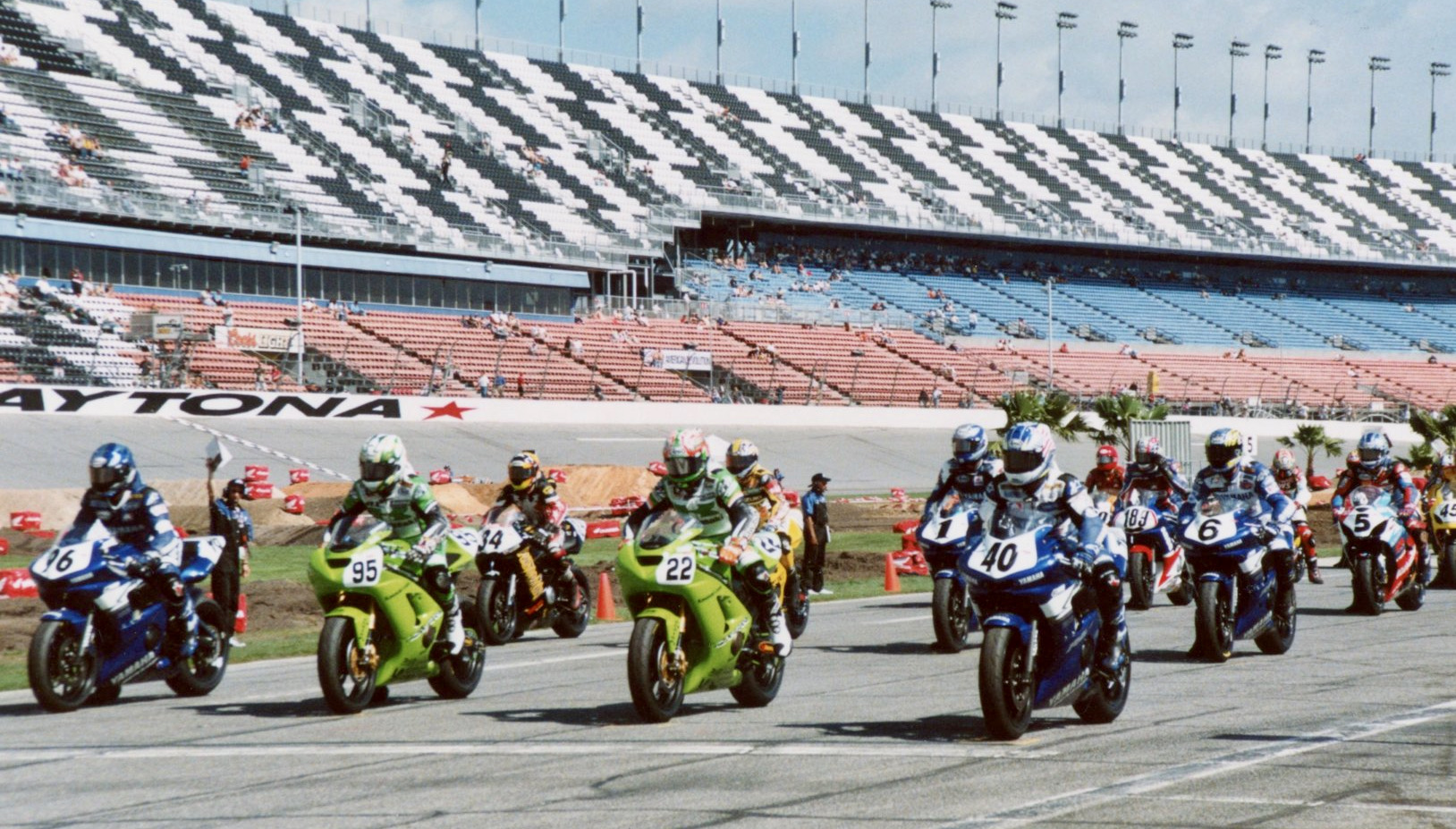 2004 was a breakthrough year for Jason DiSalvo at Daytona International Speedway (DIS). The former flat tracker, who also raced as a wild card in several Grand Prix World Championship events, joined Yamaha's road racing team in 2003. DiSalvo's sophomore season with Yamaha started off with a bang (in more ways than one)
At DIS, DiSalvo (note how the acronym for the Speedway is also the first three letters of his surname) earned the Superport pole and, in the process, broke the track record aboard his Yamaha YZF-R6. He also came very close to earning the pole in Superstock aboard his Yamaha YZF-R1, ultimately taking the second spot on the grid in that class.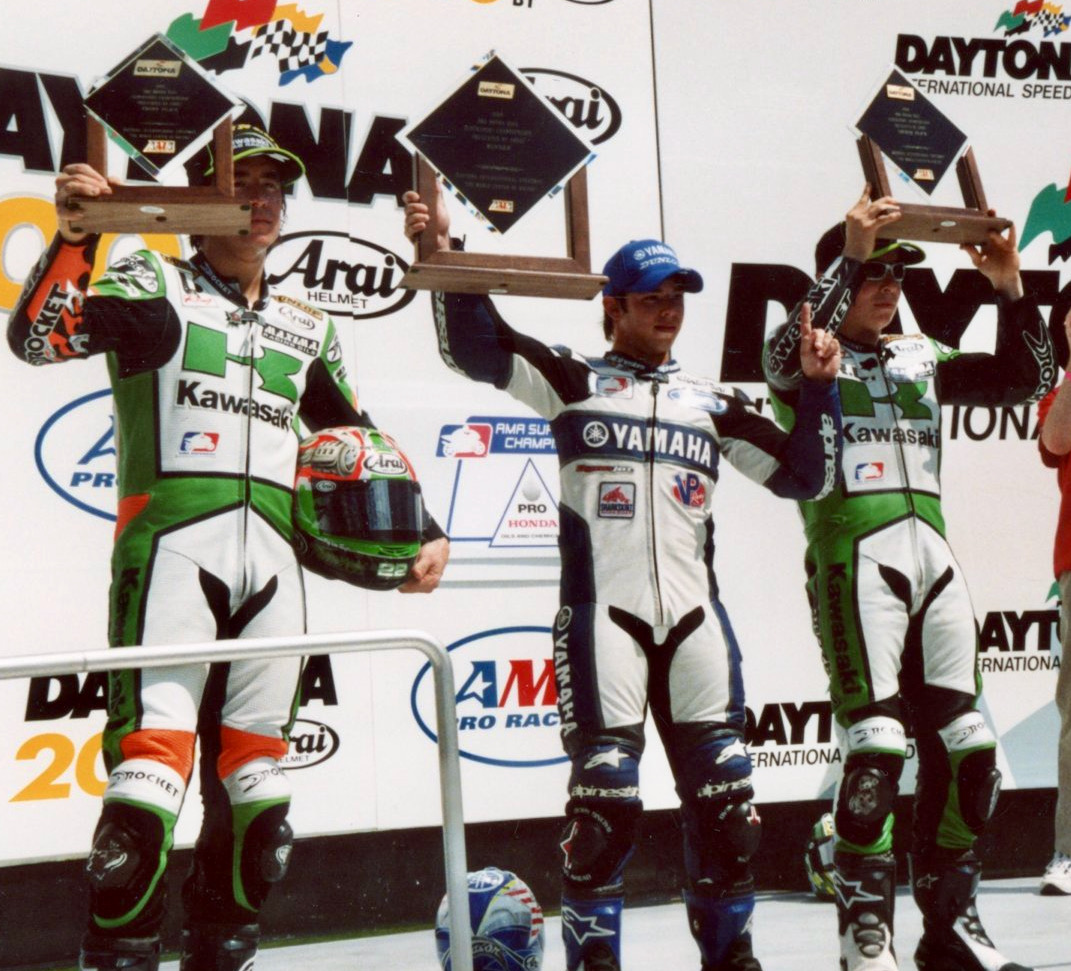 DiSalvo went on to win the Supersport race at Daytona, which was made even more remarkable by the fact that he had to overcome the lingering bad memory that he took away from the Dunlop tire test that had been held at DIS a few months earlier. DiSalvo had blown out a rear tire at very high speed during the test, but in March, he shook it off and did the business at Daytona.
He also did the business again at Daytona in 2011 when he won the Daytona 200 aboard a Latus Motors Racing Ducati 848 EVO.
For the 2021 MotoAmerica Series schedule and to purchase race weekend tickets, click HERE
For information on how to watch the MotoAmerica Series, click HERE