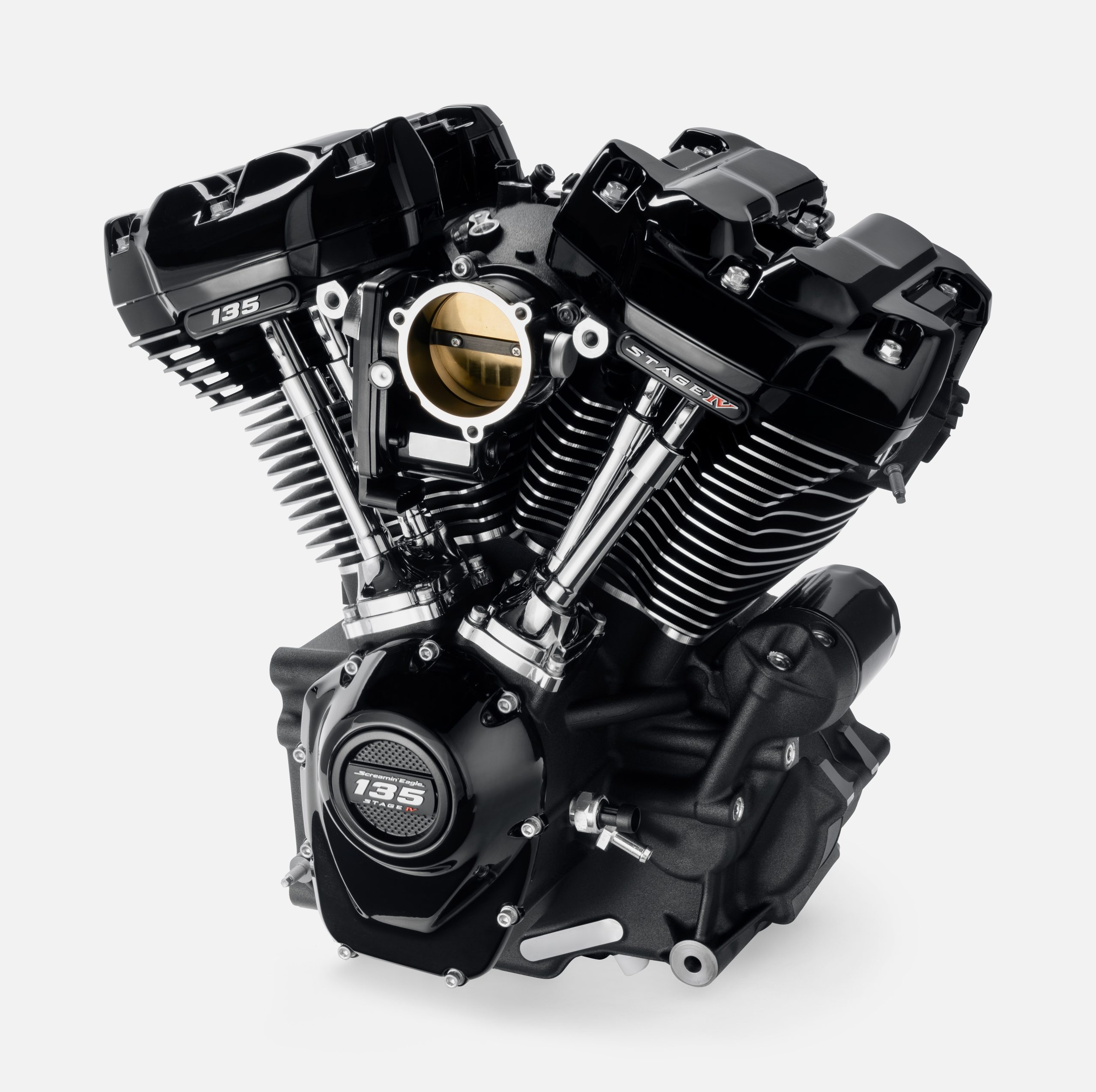 "Crate Engine"…two words that are guaranteed to make any muscle car aficionado, shadetree mechanic, or motorhead salivate. And whether it's a Chevy small block 350, Ford 302 or Coyote, or of course, a Chrysler Hemi, purchasing a crate engine for your build is the stuff of dreams. After all, building a brand-new engine or restoring an older one takes a lot of time, a lot of tuning, and a lot of patience. But buying a crate engine can be a wise investment.
Well, crate engines are great for American muscle car projects, but what about those of us who prefer American muscle bike projects? Is there a way to put a freshie in our Big Twin performance bike build? Fear not because the Motor Company has you covered.
Harley-Davidson has just introduced the new Screamin' Eagle 135ci Stage IV Crate Engine for 2021 and later Harley-Davidson Touring models. With the most displacement ever available in an H-D crate engine, the Screamin' Eagle 135 makes 130 horsepower and 143 foot-pounds of torque at the rear wheel. And the price is just $7,995.
In a classic case of "win on Sunday, sell on Monday," the engine was developed as an off-shoot from the H-D Screamin' Eagle factory racing team that competes in the MotoAmerica Mission King Of The Baggers Championship. Engineered and tested as a complete collection of high-performance components and assembled from the bottom up at the Motor Company's Powertrain Operations in Menomonee Falls, Wisconsin, the engine is designed to run with a wide-open throttle at high engine speeds and provide instant passing power from cruising speed. And it delivers 28 percent more torque and 41 percent more horsepower at the rear wheel than a production Milwaukee-Eight 117 engine.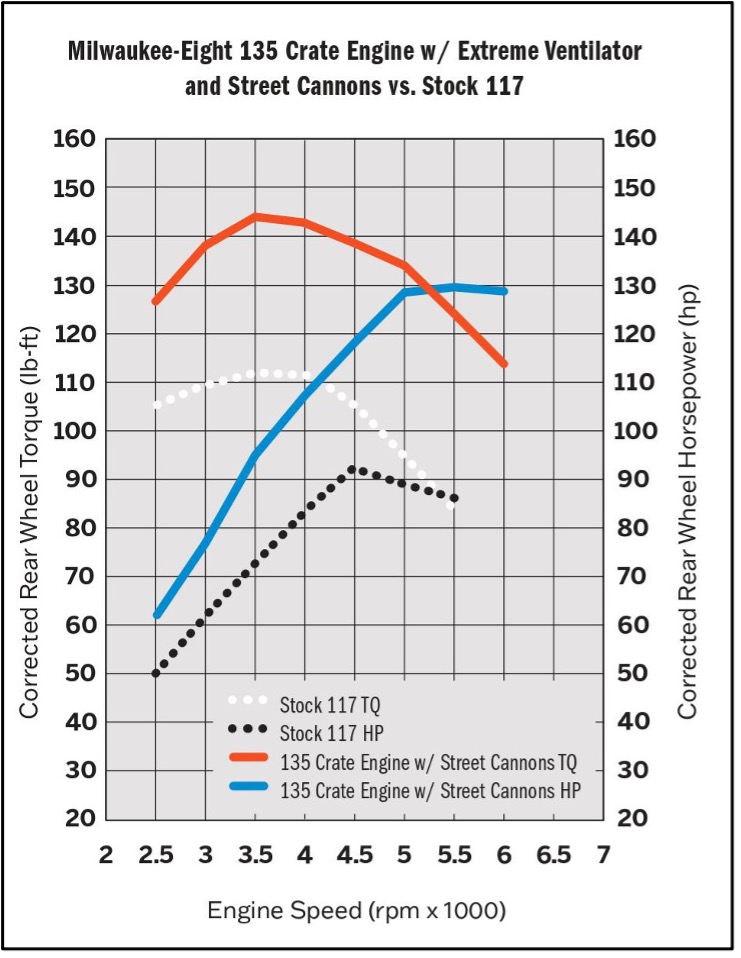 And this is no bare-bones block that requires you to purchase a bunch of required parts at extra cost, either. For just under eight grand, you get:
A 68mm throttle body and matching CNC-machined intake manifold, originally developed for the H-D Screamin' Eagle factory racing team engines, to maximize airflow to the engine
Screamin' Eagle Extreme CNC-ported cylinder heads that provide significantly improved efficiency of cylinder filling, leading to more explosive power and increased rear-wheel torque when compared to stock. Plus, high-performance valve springs that remain stable with the high-lift cam and in high-rpm operation
Screamin' Eagle Pro Billet Cam Plate and Oil Pump that provide higher pressure when the oil is hot to keep pressure drops to a minimum
New 10.7:1 high-compression forged pistons
An SE8-517 high-lift camshaft, high-performance cam bearing, and high-performance tappets
Patent-protected 4.31-inch steel sleeve cylinders and a new 4 5/8-inch flywheel (bore x stroke is 4.31 x 4.625)
New high-capacity 6.8 gram/second fuel injectors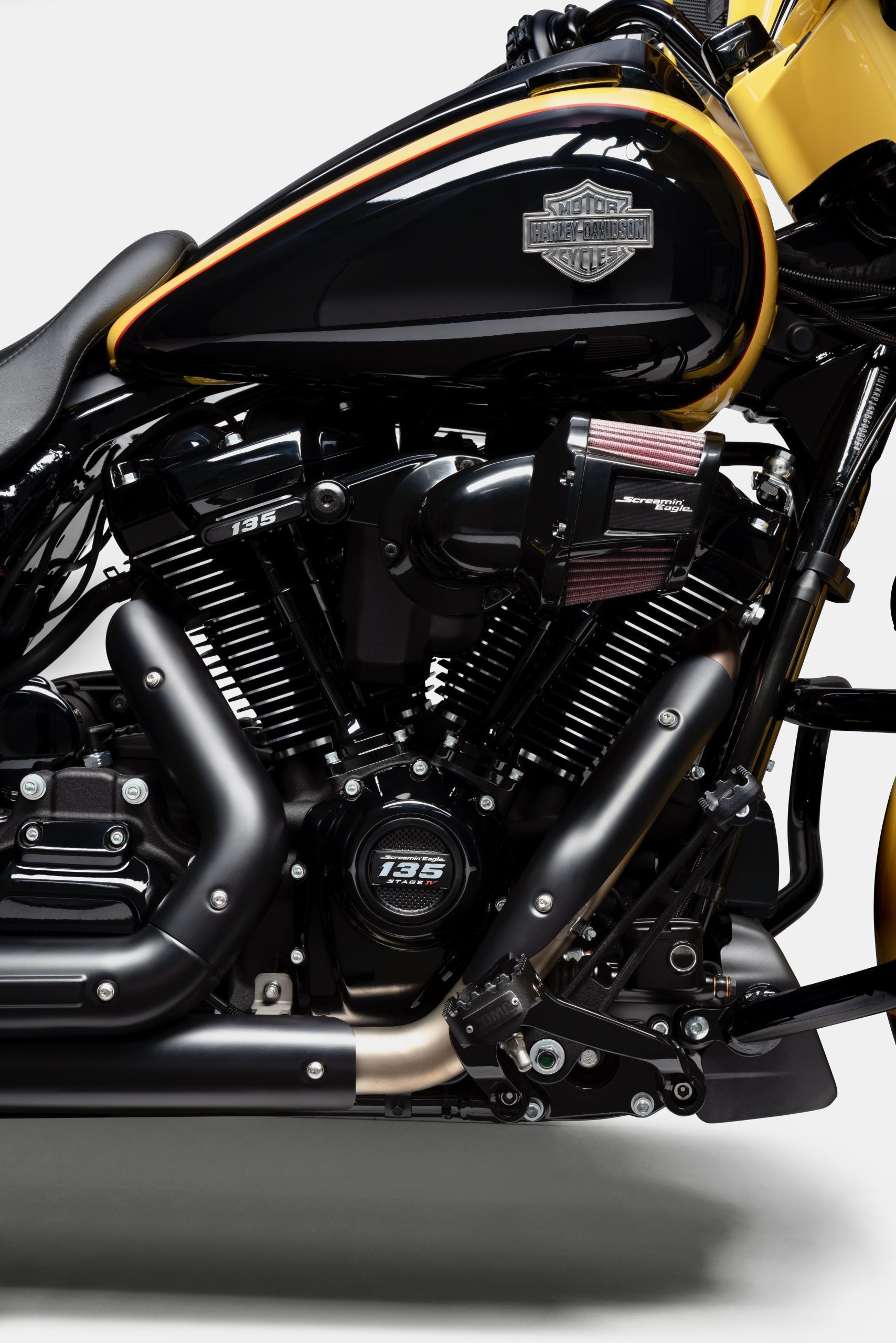 The Screamin' Eagle 135ci Stage IV Performance Crate Engine is intended for bolt-in installation in an original equipment-style 2021 and later H-D Touring chassis. No special fabrication or engine-mount relocation is required. Also, the engine is backed by a two-year manufacturer's warranty when dealer-installed through H-D's Custom Coverage program.
The Crate Engine is offered in black or chrome finish with 135 Stage IV badging on the cylinder heads and timer cover.
Also, two versions of the engine are available: one for 2021 and later Touring models equipped with the Air/Oil-Cooled Milwaukee-Eight engine, and one for 2021 and later Touring models equipped with the Twin-Cooled Milwaukee-Eight engine.
For more details, visit H-D.com
For the full 2023 MotoAmerica schedule and to purchase tickets for MotoAmerica events, click HERE
For information on how to watch the MotoAmerica series, click HERE