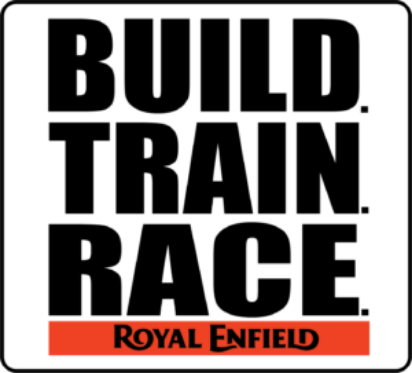 The following is from Royal Enfield…

Royal Enfield today announced its seven finalists for the BUILD TRAIN RACE (BTR) road racing program. The seven female motorcyclists come from diverse backgrounds and over the course of the next year are tasked with converting Royal Enfield Continental GT 650 motorcycles into road racing motorcycles, for a series of exhibition races to be held in 2021.

Royal Enfield launched the BTR program in 2019, challenging four women to build flat track motorcycles and compete in select exhibitions during American Flat Track events. After a strong response to the program, the second phase of BTR will showcase the road racing capabilities of the Continental GT 650 and the abilities of seven female motorcyclists to build, train and race the motorcycles they create. Melissa Paris, veteran road racer, and BTR flat track participant will serve as a mentor to the selected participants and provide valuable insights throughout the duration of the program. 

"The BTR flat track program received an enormous outpouring of support and interest in the last year," said Breeann Poland, Marketing Lead – Americas and Continental GT 650 global brand manager. "A panel of judges including myself, Melissa Paris and Anne Roberts have handpicked a group of fantastic female motorcycle enthusiasts from across the U.S. through a video submission process, and will be providing each of them with a Continental GT 650 motorcycle, so that they may begin the customization process."

After careful review, the panel of judges selected Michaela Turnbull of Wyoming, CJ Lukacs of California, Kayla Theisler of Wisconsin, Becky Goebel of California, Trisha Dahl of Minnesota, Alyssa Bridges of California and Scarlett Grosselangehorst of New York to take part in the BTR program.

The BTR road racing program will kick off in the coming weeks, as the participants receive their motorcycles and begin the customization process. Melissa Paris will provide guidance during the build process and will mentor the ladies during the training and racing portions of the program. Upon completion of their builds, the women will partake in a series of training sessions lead by Paris. The culmination of the program will take place when the seven women participate in yet-to-be-announced race exhibitions.

To learn more about the program and to follow along throughout the year, visit BTR here.

CJ Lukacs – "This BTR program is beyond anything I could have imagined being part of. That it even exists is such a rad opportunity. Being on display to learn with, grow with, and inspire other women through the passion of motorcycling, is truly remarkable and the greatest honor."
Alyssa Bridges – "This is certainly the opportunity of a lifetime and I couldn't be more grateful and excited to participate. I am still in shock that we actually get to do this."
Trisha Dahl – "Royal Enfield is creating a motorcycle movement to make riding simply about fun again, the Build. Train. Race program and the Continental GT650 are proof of that."
Kayla Theisler – "I'm super excited to not only share my passion for bikes with the world but also to learn and grow as a rider and racer with such incredibly inspiring women!"
Michaela Trumbull – "I am beyond words excited and grateful to be a part of the Build Train Race Program! This company and the people involved are making my dreams come true and I can't wait to work hand in hand with them!"
Scarlett Grosselangehorst – "I am enthusiastic about every part of Build Train Race. My favorite aspect of the BTR program is that Royal Enfield actively supports the female riding community by demystifying wrenching and racing."
Becky Goebel – "I don't know what the heck I just got myself into but I am excited! I closely watched last year's Royal Enfield Build Train Race Program and thought it was an awesome idea to get women on bikes in these race realms and now I'm going to do it as well!"