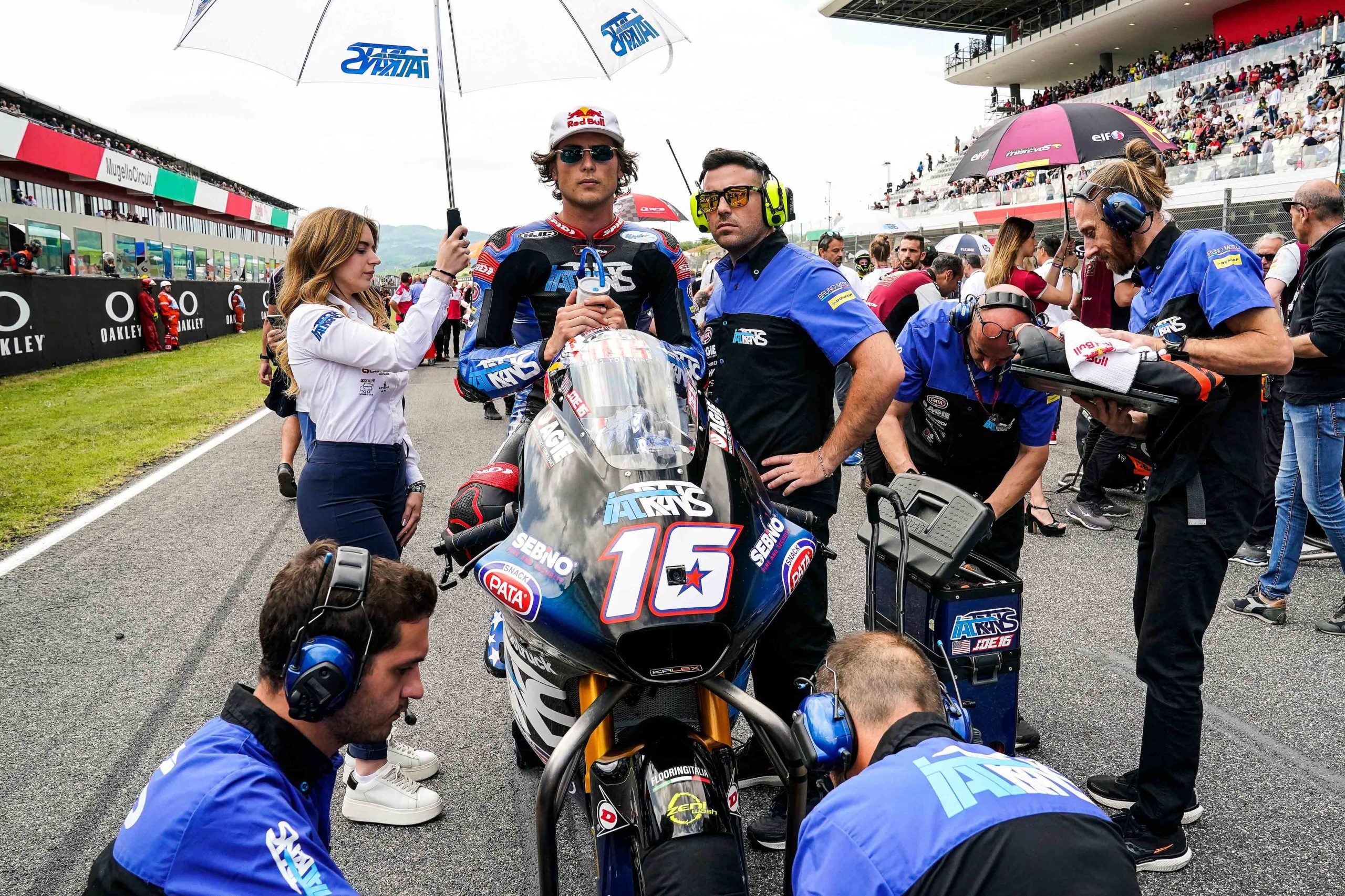 Italtrans Racing's Joe Roberts and American Racing's Cameron Beaubier ended the first day of practice for the German Grand Prix with the 10th and 15th fastest Moto2 laps of the day, respectively, on Friday at the Sachsenring with Beaubier's teammate Sean Dylan Kelly having his best FP1/FP2 effort of the season thus far in 22nd.
Roberts, who celebrated his 25th birthday on Thursday, had his best lap in FP2, his 1:24.696 lap almost a second faster than his best from FP1. Beaubier, however, had his best lap in FP1, his 1:24.932 putting him 15th and just .909 off the fastest lap of the day set by Red Bull KTM Ajo's Augusto Fernandez.
Fernandez led his teammate Pedro Acosta by .470 of a second with MB Conveyors Speed up's Fermin Aldeguer ending the first day of practice third fastest.
Kelly, meanwhile, took 1.6 seconds off his best lap time from FP1 to FP2 and is 1.3 seconds off the top spot in his Moto2 debut in Germany.
Last year, Roberts qualified 12th for the German Moto2 Grand Prix with Beaubier qualifying 25th. Beaubier went on to finish 10th in the GP with Roberts crashing out of the battle for eighth on the last lap.