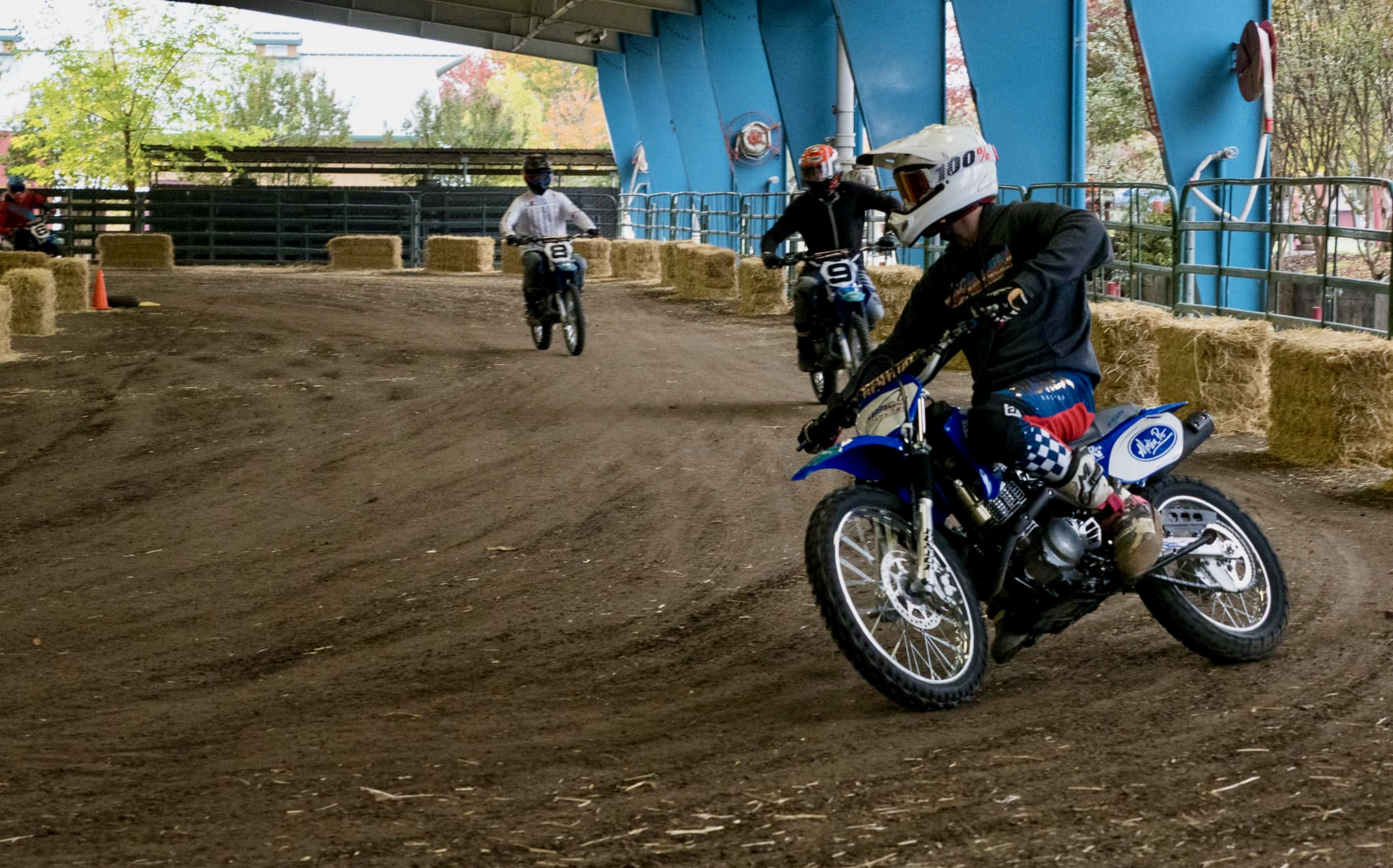 Football practice. Shoot-arounds. BP. Ice time. No matter what you call it, most professional athletes practice their sport on a regular basis. After all, as the age-old saying goes, "practice makes perfect."
Motorcycle road racers are different. Unless it's a race weekend, a team test, or a track day, practicing aboard their actual road racing motorcycles on a full-size, asphalt road course is a rarity. Instead, motorcycle road racers ride bicycles to work on their core, do laps on motocross courses to keep their throttle skills and balance sharp, and some riders–like Kyle Wyman with the Yamaha Champions Riding School, Michael Gilbert and Corey Alexander with Jason Pridmore's JP43 Training, and Ben Gloddy with the Penguin Racing School–keep their road racing skills polished by teaching others how to ride on full-size race tracks. And then, there are road racers like Ashton Yates and Josh Herrin who ride minibikes and Supermoto machines on kart tracks like Apex Racing Center in California and the Herrin Compound in Georgia.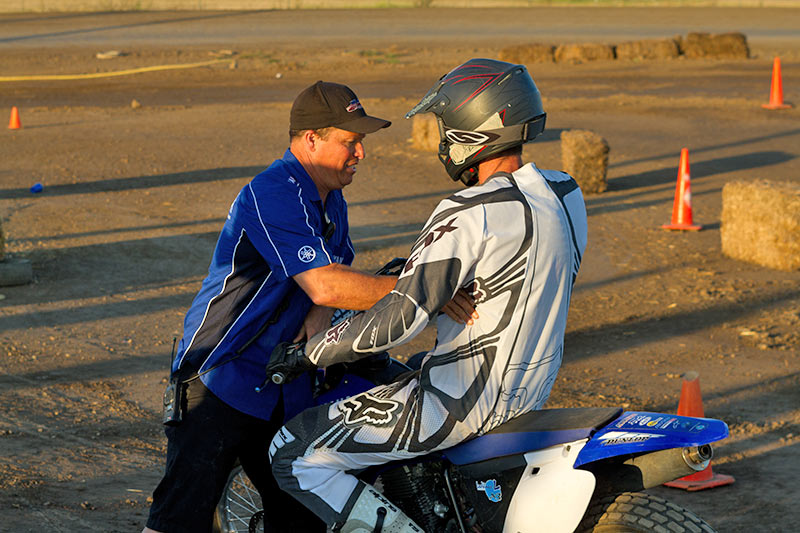 American Supercamp is a mecca for road racers. Based in Colorado but with classes offered throughout the United States, American Supercamp has hosted an absolute who's who of motorcycle road racers over the years who have either been students of the program, guest instructors, or are actually employed by owner and lead instructor Danny Walker, who is, himself, a multi-time AMA Championship-winning road racer.
All three Hayden Brothers (Tommy, Nicky, and Roger), Colin Edwards, Ben and Eric Bostrom, Scott Russell, Aaron Yates, Chris Carr, Josh Hayes, Jake Zemke, the list goes on and on. All of them have ridden at American Supercamp. Current MotoAmerica riders who work as instructors for American Supercamp include Jake Gagne, Hunter Dunham, and Ben Gloddy. Former GP rider and Kenny Roberts disciple Robbie Petersen is a regular fixture at the camp, too, and he serves as Walker's right-hand man. And, of course, Petersen's MotoAmerica Superbike racer son Cam has also been involved as an instructor at American Supercamp. Plus, guest instructors include JD Beach, Mathew Scholtz, and many more.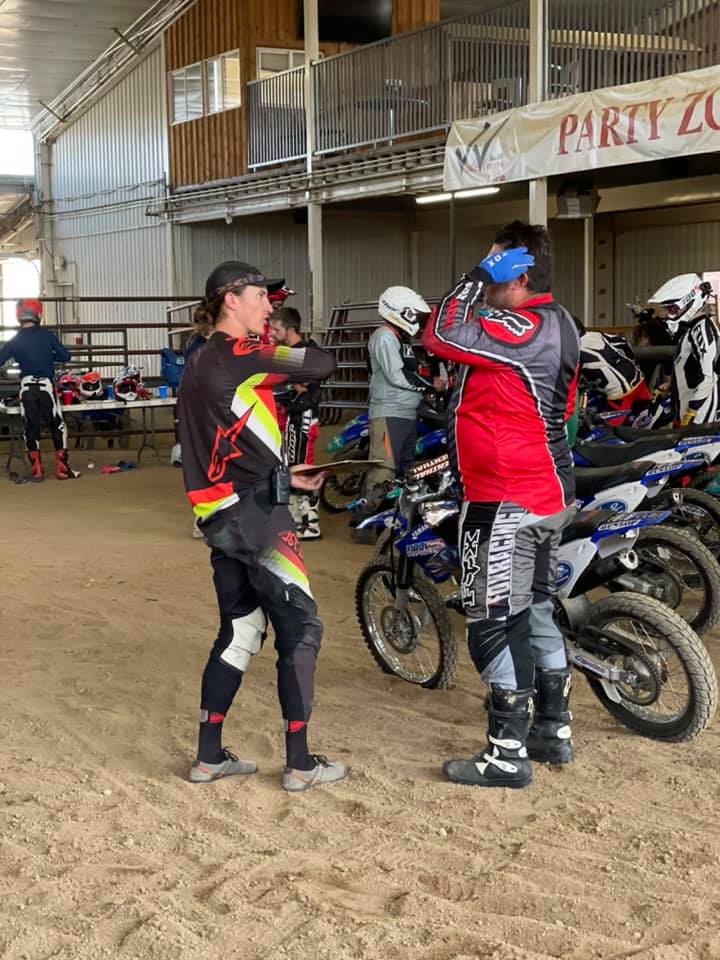 The camp utilizes Yamaha TT-R125 playbikes, which all the students and instructors ride mostly on the dirt, but sometimes on kart track depending on the type of camp (American Supercamp does both). So, how can those little bikes possibly relate to wrestling a 200-horsepower MotoAmerica Superbike around an undulating, full-size road course? According to Walker, "Road racing at the highest level involves sliding the tires on pavement. Learning how to do those same techniques aboard a six- or seven-horsepower playbike on dirt applies directly to sliding on asphalt, but without the potentially painful and expensive consequences of the same thing on asphalt done incorrectly.
"Pushing a motorcycle to its limit is one of the most satisfying experiences in motorcycling," continued Walker. "The same actions and principles apply at higher speeds on larger bikes. These nearly indestructible little TT-R bikes allow you to get as close to the limit as you dare, and go over that limit with limited risk of serious injury."
And, what happens if you crash? Instead of an "if," it's more like a "when" but the first thing you'll usually do is laugh. Then, you'll get back up and continue riding. America Supercamp believes you can learn from your crashes, so it's all part of the fun.
So, whether you're a professional road racer, a club racer, a track day rider, streetbike rider, or commute to work on a scooter, American Supercamp and other schools like it are a great place to hone your skills, learn to be a better rider, or just keep your motorcycle mojo going.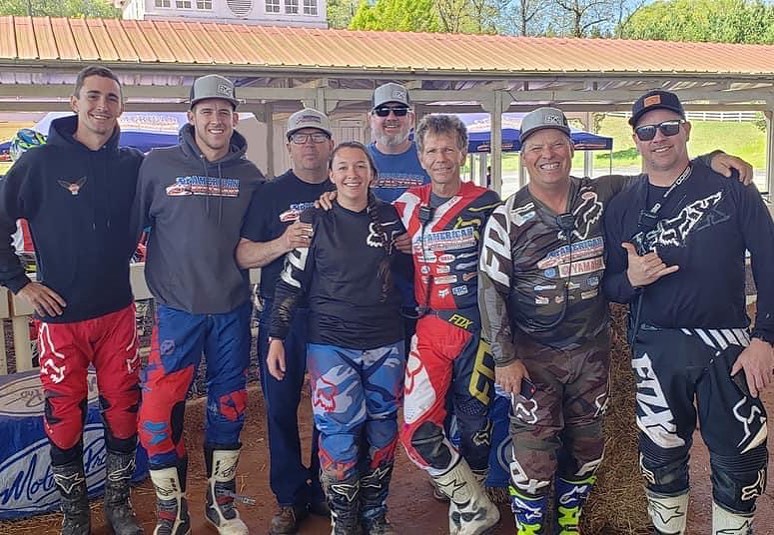 And, there's a good chance that you'll rub elbows, quite literally, with a few MotoAmerica stars.
American Supercamp Calendar