Altus Motorsports has announced that Kevin Olmedo and Jaret Nassaney have been re-signed to compete for the team in MotoAmerica's Supersport Series.
Both riders will again be aboard Suzuki GSX-R600 motorcycles. Olmedo continues with the team after completing an impressive rookie season in which he was a top-five finisher in most of the races. He also reached the podium in one race and ended the season ranked sixth in the point standings.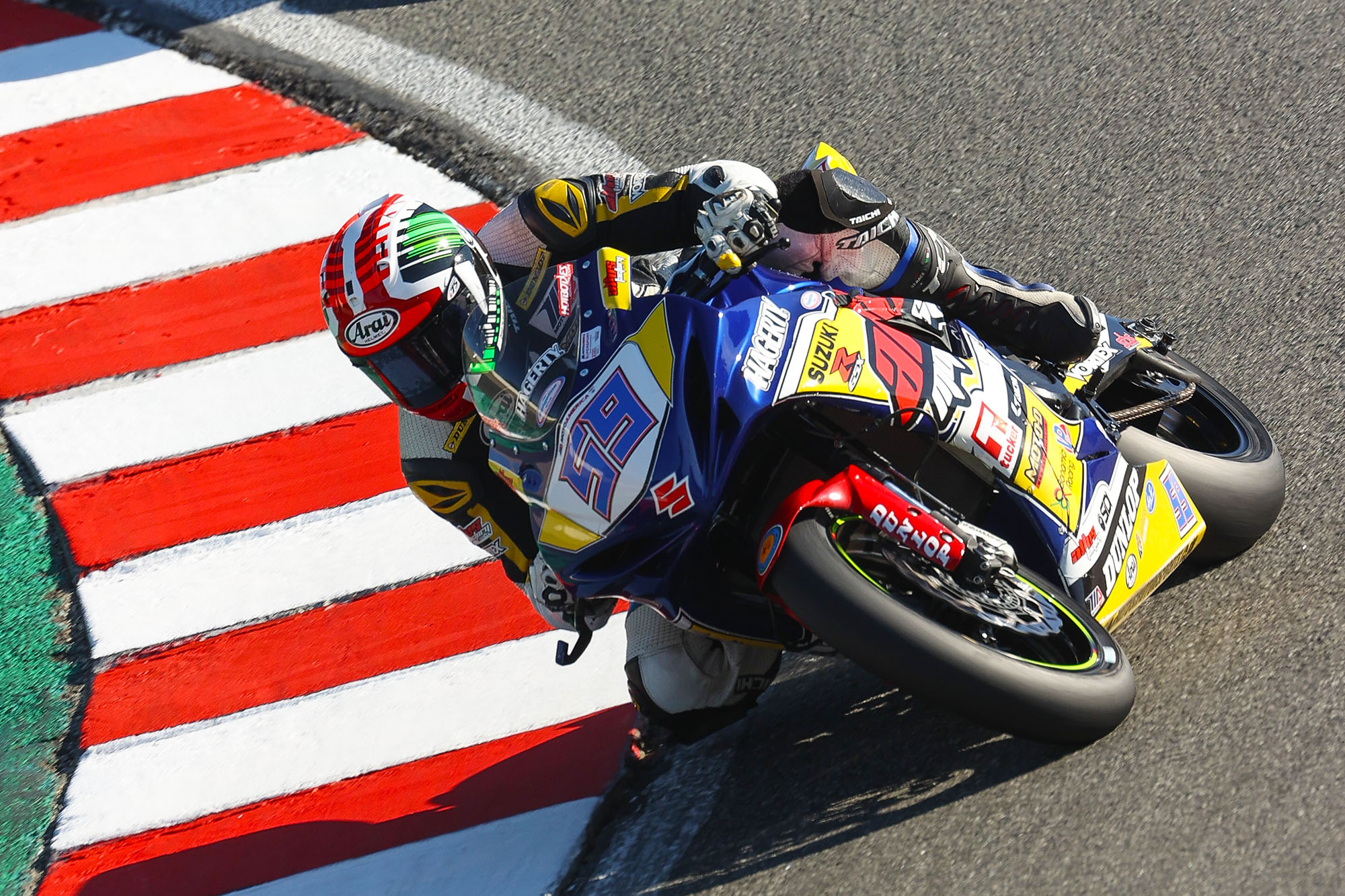 2020 was also a strong year for Nassaney who finished 11th in the Supersport Championship. In preseason testing, Nassaney has been fast, and according to the team, he is poised for a breakout year.
Olmedo and Nassaney join previously announced Stock 1000 and Superbike Cup Suzuki GSX-R1000 rider Jake Lewis on the team, as well as Hayden Bicknese, who, as was already announced, will compete in SportbikeTrackGear.com Junior Cup aboard an Altus Factory Racing Kawasaki Ninja 400.
Altus Motorsports also welcomes several new sponsors for 2021, including Environmental Service Solutions, Creative Sports Concepts, and Schaefer Engineering.
"We could not do this without the generous support of all of our sponsors," team owner George Nassaney said. "With their help and the talent we have on the bikes, 2021 is looking like it will be another great year for the team."
The Altus Motorsports racing team is supported by Altus Motorsports, Environmental Service Solutions, Creative Sports Concepts, Tucker Powersports, Schaefer Engineering, Hot Bodies Racing, M4 Exhaust, Vortex EK, Motion Pro, Barnett, VP Lubricants, SBS Brakes, Galfer USA, MOTO-D Racing, Bonamici, Ohlins, K-Tech, RS Taichi, Arai, Law Tigers Oklahoma, and Altus Factory Racing.