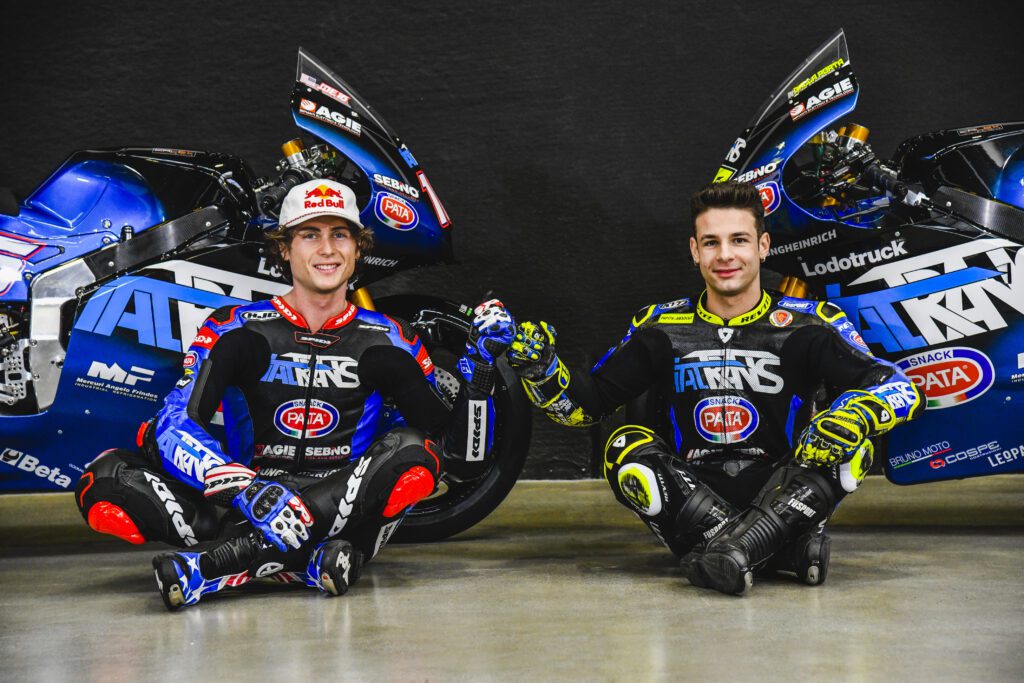 The following is from Italtrans Racing…
Commitment and passion are renewed: with the presentation of the new line-up the 2022 season of Italtrans Racing Team officially begins.
An adventure that has been going on for 13 years, making Italtrans Racing Team among the best teams of Moto2 class with its history and successes.
The Facebook and Instagram live broadcast, conducted by journalist Sandro Donato Grosso, unveiled the new bikes of Lorenzo Dalla Porta and Joe Roberts.
At his third season with Italtrans, the Tuscan rider is ready to show his talent, redeeming himself from an unlucky 2021. In fact, after a first growing part with several races in the points and in the top ten, Dalla Porta unfortunately stopped due to an injury to his left shoulder and underwent surgery. It was a tough decision, made in order to allow a long period of rehabilitation and get ready for the new 2022 season in the best shape.
After an up-and-down 2021, Roberts is preparing to race his second season with Italtrans Racing Team, aware of last year's mistakes and ready to confirm his potential. With the experience gained, the rider from Malibu will continue his growth with the aim of confirming himself among the best Moto2 riders.
Next week the team will be on track at Valencia for two days of private testing and then at Portimao for official Irta testing before the GP of Qatar.
Lorenzo Dalla Porta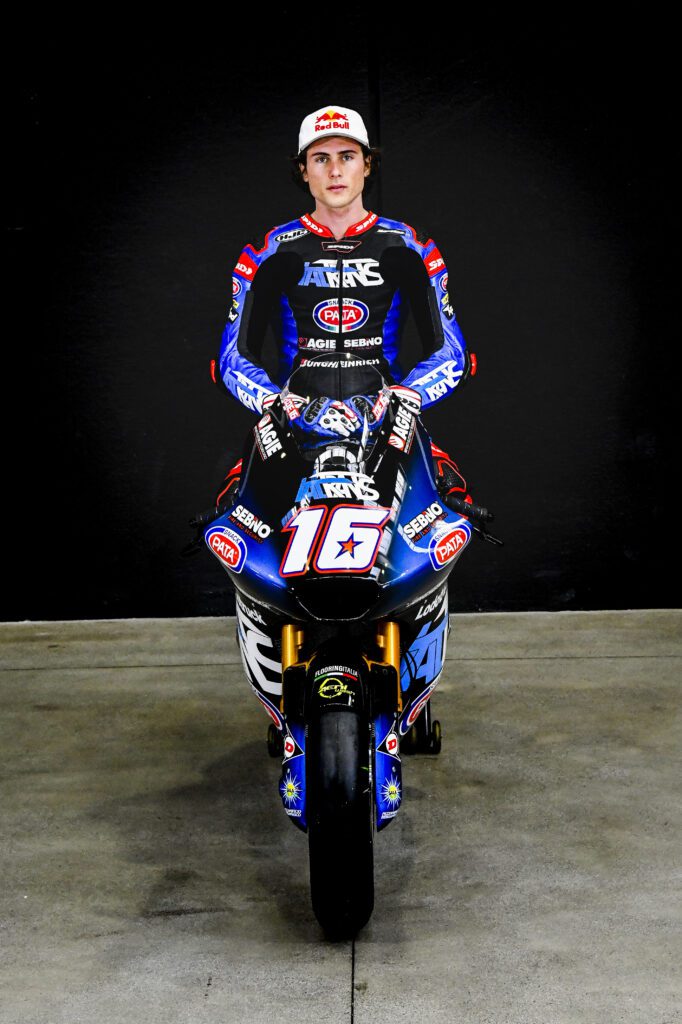 "The new livery is beautiful and eye-catching: a big step forward has been made with the graphics. We are all very motivated for this 2022: we will show our potential and satisfaction will come. I feel good: I've been working all winter long on my shoulder, with physiotherapy and specific training. I'm lacking a bit of strength but I'm continuing to work and I'll arrive in Qatar ready. We're motivated and ready to do well".
Joe Roberts
"I'm really excited for the new season. I feel motivated and I can't wait to get on track for the first tests next week. It was great to be able to attend the presentation and see the team after the winter break. The motivation is high and the atmosphere good: I'm confident we can have a good season".
Franco Brugnara, Capotecnico Lorenzo Dalla Porta
"This will be an important season for Lorenzo. In the last two years he didn't start in the best way, but he has had time to recover from his shoulder operation. We have made great efforts to have a higher technical level. I hope this will be the year of his confirmation".
Giovanni Sandi, Capotecnico Joe Roberts
"After a tough 2021 we took advantage of the break to work and we are ready for this new season with great motivation. There are several technical changes and we are determined to do well. Joe learnt important lessons from last year and he will show his full potential. The team is ready for a season full of expectations".