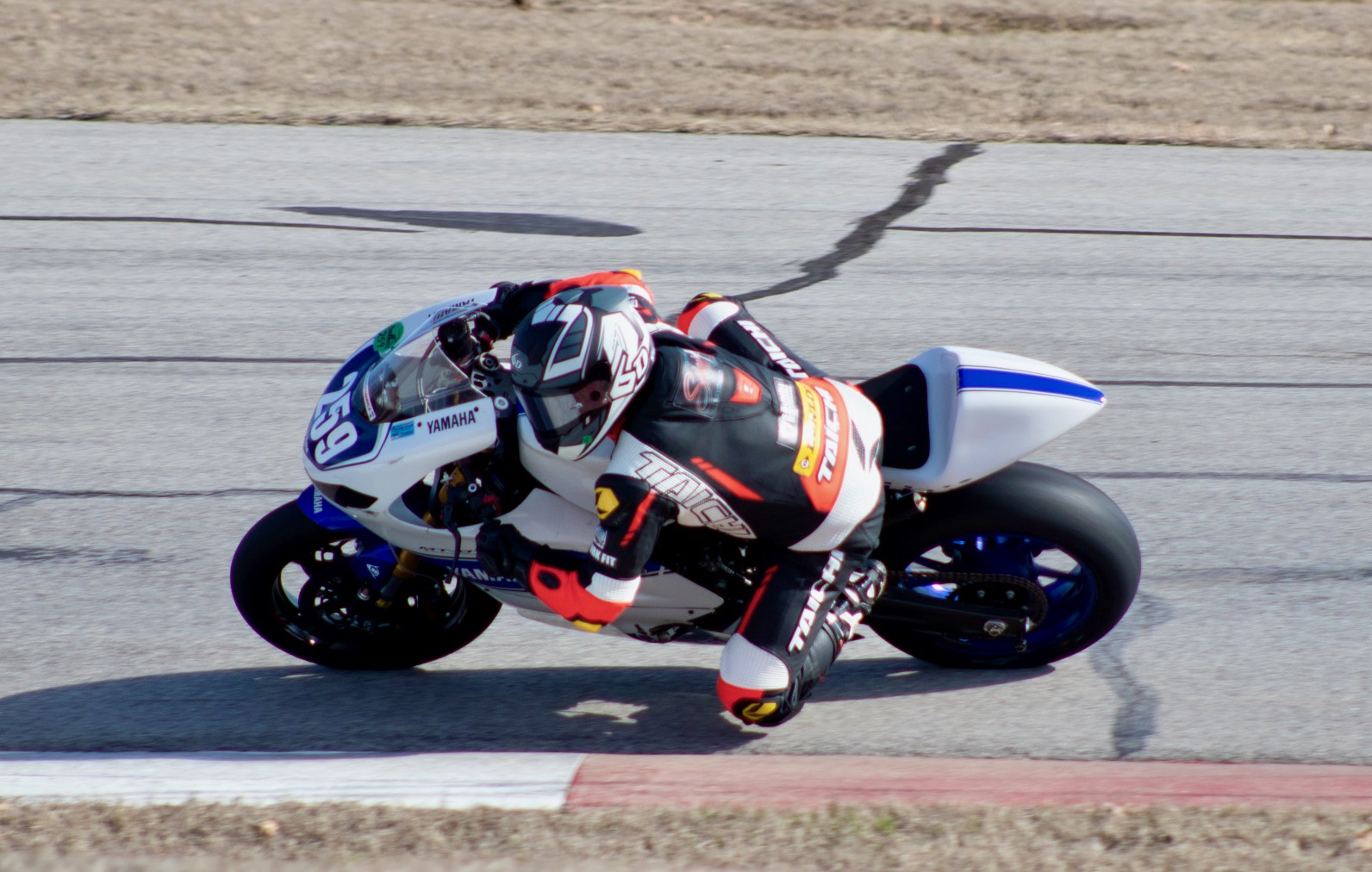 Hayden Schultz Racing and crew chief Gene Burcham are launching a race bike rental program for riders interesting in competing in the MotoAmerica Twins Cup Championship, and they are utilizing one of the team's Yamaha FZ-07/MT-07 racebikes.
Schultz commented, "MotoAmerica has provided a great opportunity for racers to get into pro racing in the Twins Cup class. It has turned into arguably the most competitive class with large grids at every round. I am excited to offer an opportunity to race at the professional level with MotoAmerica. The team, which includes Gene and Michael Burcham, Gary Jeffries, and Ron "Dink" Glidden, has been working hard all off-season to provide great machinery. The opportunity to expand and offer rental spots became available, and we think this is a great opportunity to expand the series to more riders."
Hayden Schults racing will provide a competitive bike and crew, and rental spots are available for every Twins Cup round of the MotoAmerica Series.
For more details, pricing, and availability, contact Shultz at haydens259@gmail.com
The team thanks all their sponsors for making the program possible: Law Tigers, Brittenum Construction, Dreyer Motorsports, Wossner Pistons, Ohlins, 6D Helmets, Moto Liberty, RS Taichi, Ridgedale Homes, Woodcraft, Glidden Racing, Blud Lubricants, and Robem Engineering.
To purchase tickets for all MotoAmerica events, click HERE
For information on how to watch the MotoAmerica Series, click HERE
For the full 2020 MotoAmerica Series schedule, click HERE