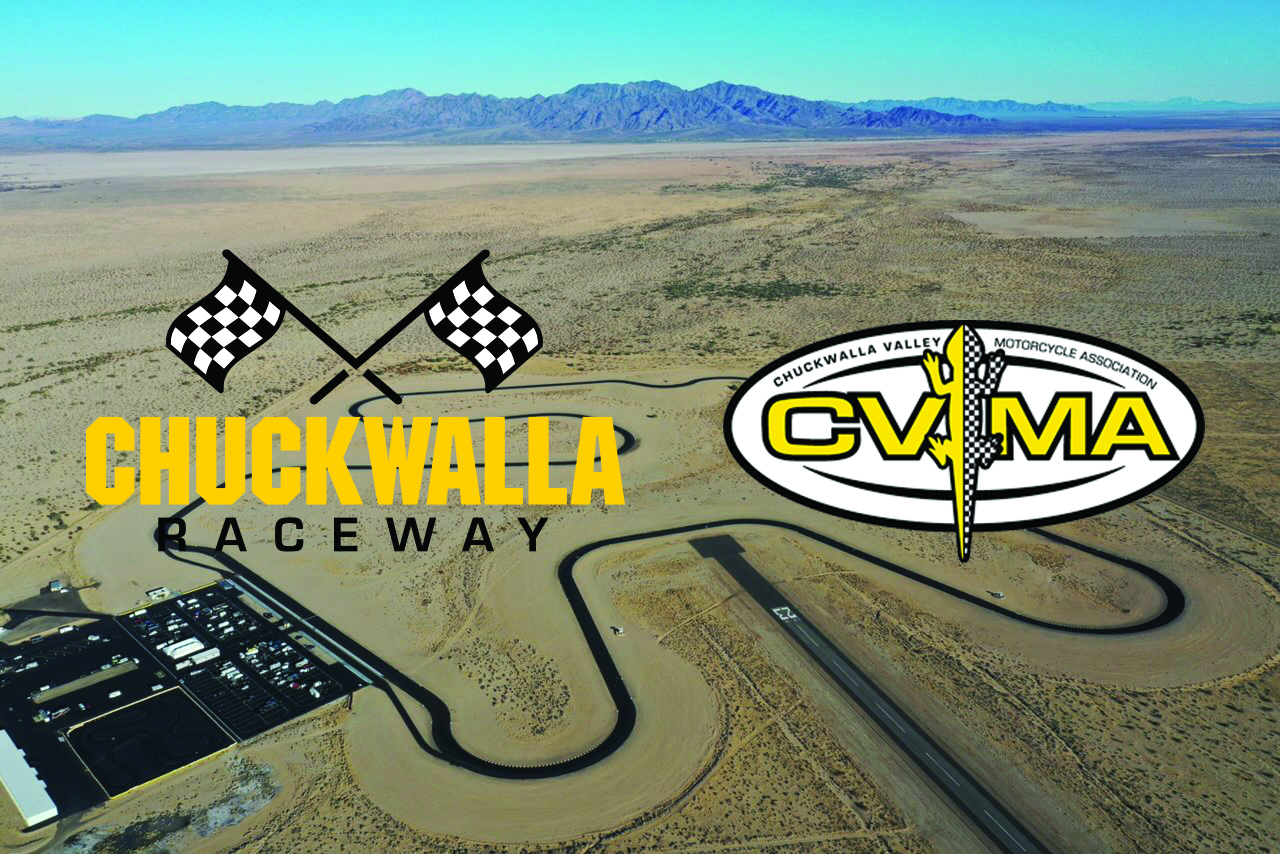 The following is from HONOS HVMC Racing…
Southern California-based motorsports destination Chuckwalla Valley Raceway (CVR) is proud to announce its partnership with Corey Alexander and the Honos HVMC Racing team for the 2021 MotoAmerica season.
Located east of Palm Springs off the I-10 near Joshua Tree National Park, Chuckwalla Valley Raceway is ~3.5 hours from LA, San Diego, Phoenix, and Las Vegas. The facility features a world-class car and motorcycle grand prix track focused on safety and excitement. Built in 2010, the bi-directional track is 2.68 miles in length and 40 feet wide with 17 flowing corners and elevation changes that will challenge even the most experienced drivers and riders.
In recent years, the track has undergone a series of upgrades and established itself as one of the premier motorsports destinations in the United States. Visitors can stay overnight in one of forty 400sq ft cabins located on the property, and choose between the recently resurfaced road course, mini-track, dirt track, or drag strip. The expansion of the onsite Chuckwalla/Desert Center Airport (CN64) now features a newly paved 5,300′ x 80' runway that can accommodate jets of all sizes, and is in use weekly for skydiving.
Chuckwalla Valley Raceway is also one of few race tracks in the United States to host its own motorcycle racing series – CVMA (Chuckwalla Valley Motorcycle Association). With the warm winter climate in the California desert, CVMA's 7-round September-April race calendar offers the perfect winter competitive and training opportunity for racers of all levels. Race hauler storage options and the track's short distance to Palm Springs International Airport allow guests nationwide to easily commute to and from CVR.
Corey Alexander is excited to welcome Chuckwalla Valley Raceway to the Honos HVMC Racing team, and stated "I really want to thank everyone at Chuckwalla for all their support. I have been riding and teaching with JP43 Training at the CVR for several seasons now and I have developed a close relationship with everyone there. I'm glad I can help promote their business with my 2021 racing program, and I look forward to making my Chuckwalla family proud at each event this season!"
President of CVR, Micky Grana, commented, "Being part of the Honos HVMC Racing racing effort is a great way to promote our motorsports facility. We are thrilled to have #23 and the rest of the HONOS HVMC team as ambassadors for our "Visit Chuckwalla" campaign and for our CVMA Winter Road Race Series".
You can catch the HONOS HVMC Racing team throughout the off-season at their Chuckwalla Valley Raceway home base working alongside JP43 Training or at any of the nine MotoAmerica rounds nationwide throughout the 2021 calendar. To purchase tickets or learn more about the series, please visit MotoAmerica.com