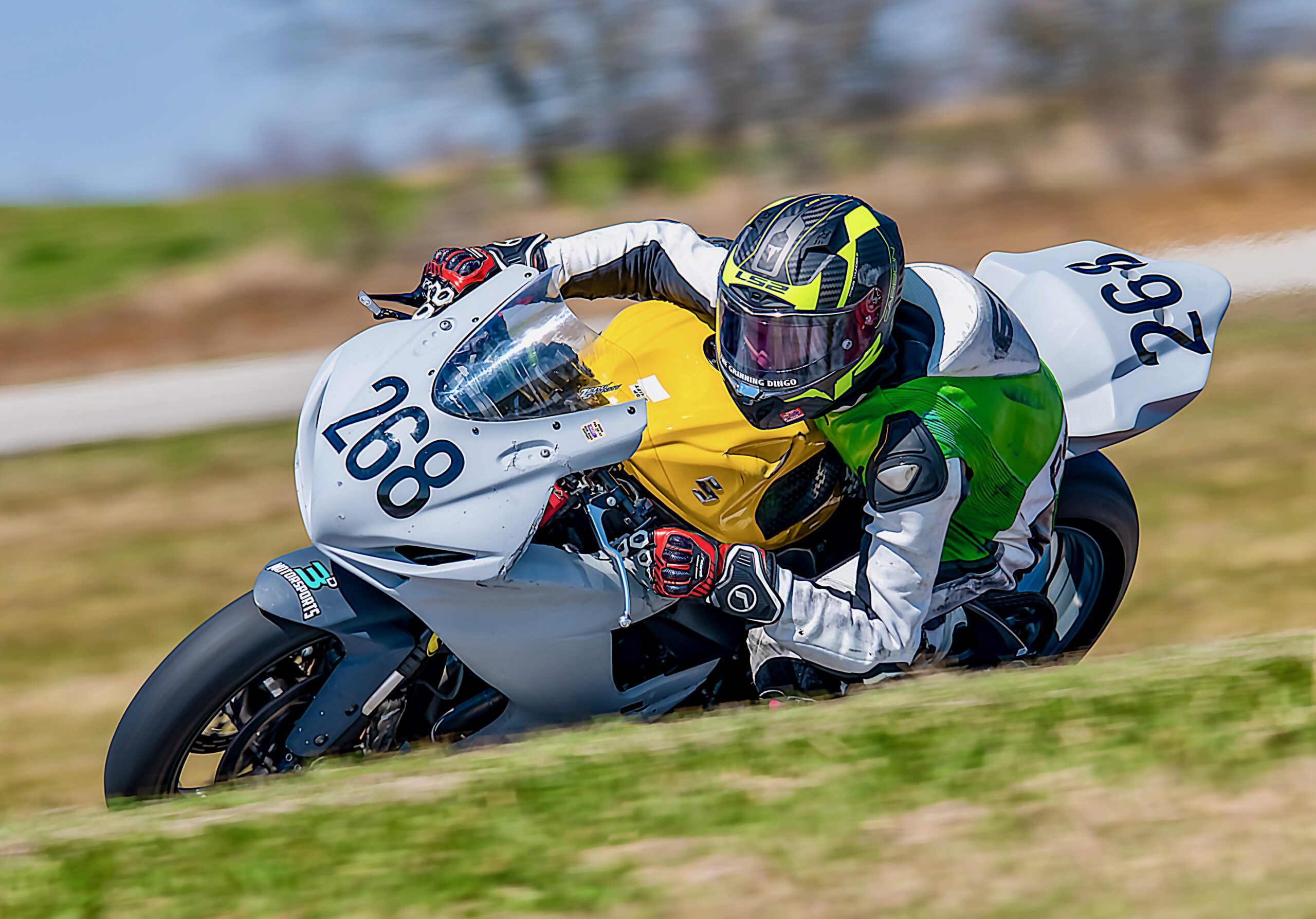 The following is from 3D Motorsports…
3D Motorsports LLC riders Luke Power, Steven Shakespeare and Mike Boyce are ready to kick off their team's inaugural season in MotoAmerica this weekend at Daytona International Speedway. Power will pilot a Suzuki GSX-R600 on Saturday in the Daytona 200, and Shakespeare and Boyce will contest the weekend's Twins Cup races aboard Aprilia RS 660s.
 
The 80th running of the Daytona 200 gets underway Saturday at 1 p.m. Eastern, and the Twins Cup races are scheduled for Friday afternoon and Saturday morning. All competition takes place on Daytona's 3.56-mile road racing layout.
 
The team's fourth rider, Joe Mariniello, will start his 2022 MotoAmerica campaign in Junior Cup at the Road Atlanta round on April 22-24.
 
The Daytona races are to be Shakespeare's only appearance in Twins Cup in 2022, as the Scottsdale, Arizona, resident will return to competing in Superbike Cup and Stock 1000 aboard a Yamaha YZF-R1 for the remainder of the season.
 
"I am very happy to be with 3D Motorsports for the 2022 season," Shakespeare said. "The team has some of the best coaches and mechanics in the industry, which gives us riders a chance to perform at our best. I plan to work on improving my personal best lap times at each track and improving my qualifying performance."
 
Boyce, from The Woodlands, Texas, is set to contest the full 2022 MotoAmerica Twins Cup season aboard the Aprilia. Power, who hails from Lysterfield, Victoria, Australia, will race a GSX-R750 for the remainder of the season in Supersport. Mariniello, from Vermont, Victoria, Australia, will ride a Kawasaki Ninja 400.
 
The team was founded in 2021 by MotoAmerica veteran Dustin Dominguez, who is looking forward to his team's debut at one of racing's most historic venues.
 
"It's been great to see my team grow from just concept last year to having a rider in the vast majority of MotoAmerica's starting grids in 2022," Dominguez said. "I'm looking forward to seeing what our riders can accomplish in our very first professional racing season."
 
Coverage of this weekend's races at Daytona International Speedway is available through MotoAmerica's proprietary streaming service, MotoAmerica Live+. For more information, visit http://motoamericaliveplus.com.
 
3D Motorsports LLC's sponsors for the 2022 MotoAmerica season include Orient Express, K-Tech, BTEC Turbines, 4SR USA, Blud Lubricants, CG Law, Evol Technologies, AF1 Racing, Southern Adrenaline, M4 Exhaust, Valor Farms, Second Hand Motorsports, LS2, Motorcycle Dealer Services and Drippin' Wet.